In conversation with Dan Hurring, Events Co-ordinator
In conversation with Dan Hurring, Events Co-ordinator
With just a few months to go before this year's National Permaculture Convergence, we managed to pin events co-ordinator Dan Hurring down for a precious few moments to tell us what our flagship event means to him. (You'll note the photo we have of him is blurred as even when getting a much-needed cuppa he rarely stays still very long!)
What does a convergence mean to you?
It's neither a conference or a festival, but a bit of both. For me, a convergence, as the name suggests, is about bringing together people, projects and ideas from across the diverse world of permaculture.
Why is it unique to run a convergence?
Firstly, it's participant-led, so on the whole, most activities that take place are offered by ticket-buying attendees. At the same time, everybody has the opportunity to muck in a bit - be that washing up, helping on the cafe, or just participating actively in sessions. That's great for me as an event organiser, and helps lighten the load a little during the event itself. I always feel well-supported at a permaculture convergence, sometimes to the point of redundancy!
Secondly, in permaculture, everybody is considered to be on a learning journey and so we try to reduce any division between speaker and audience, tutor and listener, staff and volunteers, for example. The aim is to create a level playing field where all can benefit just from being together.This and much more makes planning the event a special challenge.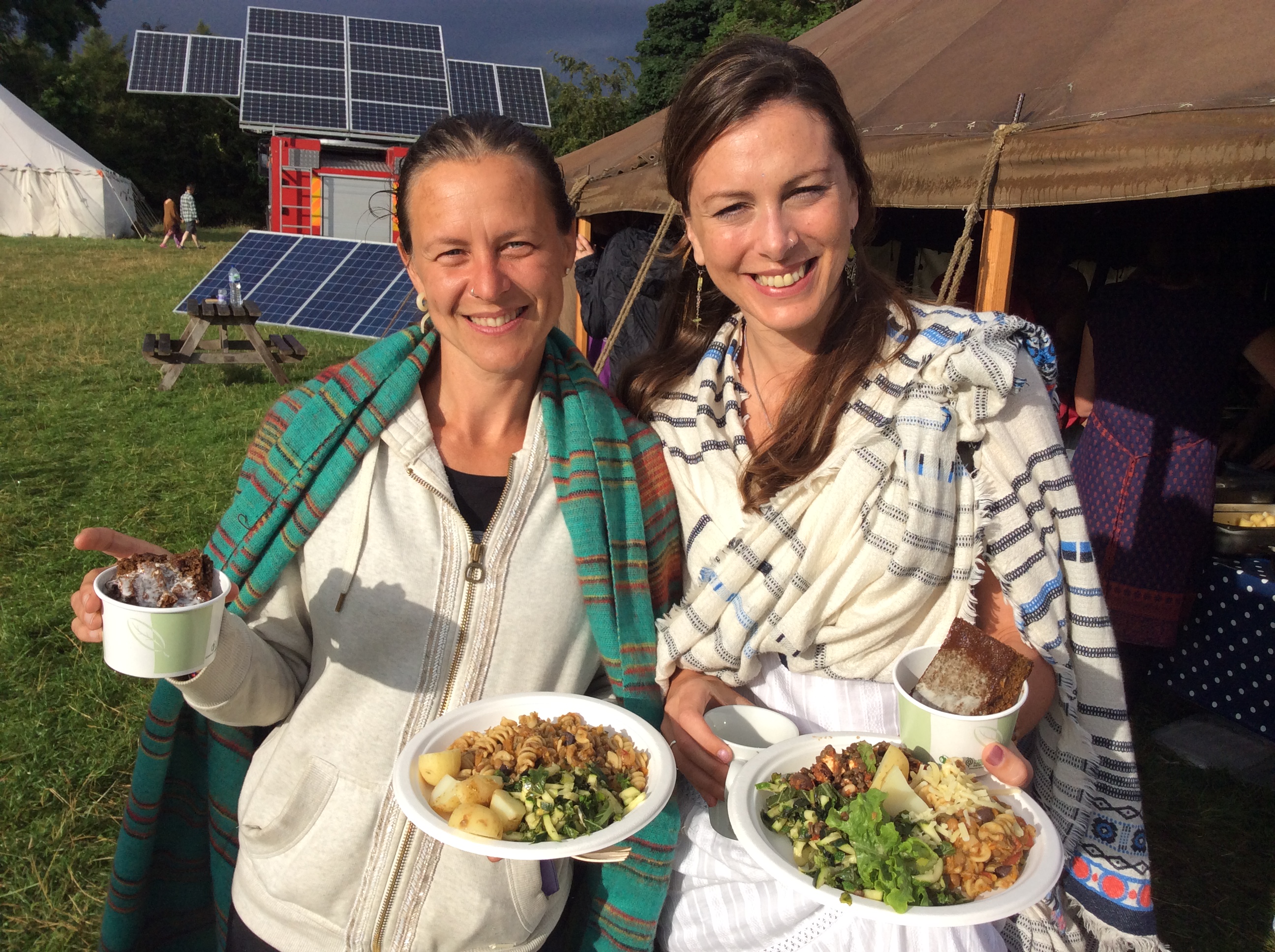 How do you go about making a convergence happen?
I start each year by seeking out the right venue and discussing ideas with the Permaculture Association staff team. This is a really important stage as we have specific criteria to meet. In 2018 we took a gamble and produced our first specifically urban convergence in inner city Manchester.

Whilst it was full of challenges, and was perhaps less appealing to many (but more appealing to others!), we felt it was key to explore our fertile edges, and where better than in such a thriving hub of community action as Hulme. I personally loved being in that buzzing inner city environment and all the creativity that brings, especially as I live in a tiny village in rural Somerset!
In 2019 we chose to go back to the fields, to rural Oxfordshire, where we'll be enjoying the campus of a child-focused outdoor activity centre, Hill End. Any venue has to meet a set of criteria, or at least as many as possible: public transport access, sustainability, accommodation and the availability of spaces for session large and small, among other things. We also look for a local group or individuals we can work with to ensure the event is locally relevant and links into existing networks.
The next stage is to begin designing the key themes and programme. I love this bit; it's where we can really innovate and explore where the latest trends and breakthroughs are, both in terms of ideas and practical projects. We try to choose topical themes that reflect what our members are interested in, be that the climate emergency, bioregionalism or practical design skills.

My role beyond that is to begin designing the convergence from pattern to detail, be this practical production logistics or volunteer recruitment; planning catering or technical and audio visual considerations. Tickets need to go on sale at the right point and communications have to be planned and scheduled to support this.
We have a wonderful working group made up of committed volunteers willing to help make the event happen and spread the word. We have also formed a programme working group to drill down and design this element. This is making the experience much more like a team project than it has sometimes felt for me in recent years. Perhaps I will end up making myself permanently redundant if I do my job well enough!
What is the biggest challenge?
One of our key challenges is diversity and inclusion. I'm very aware I'm a white middle-class male and that many who work on these projects and within permaculture - at least rurally - are too. And yet, from this position of privilege, part of my job is to try and ensure that the convergence is open to all and that affordability and accessibility are not barriers for anybody attending and actively participating.

We need these events to be open to young and old, and to people from all backgrounds and ability levels. If we don't achieve this, then we are in danger of unconsciously replicating the same old system we're trying to change.
What comes next?
I'm looking forward to a successful, landmark UK Convergence in September 2019. From there, who knows? Let us know if you want the 2020 event in your neighbourhood!

For more information about the 2019 National Permaculture Convergence and to book your place, visit the events website.