Gardens of Sanctuary resources launched
Gardens of Sanctuary resources launched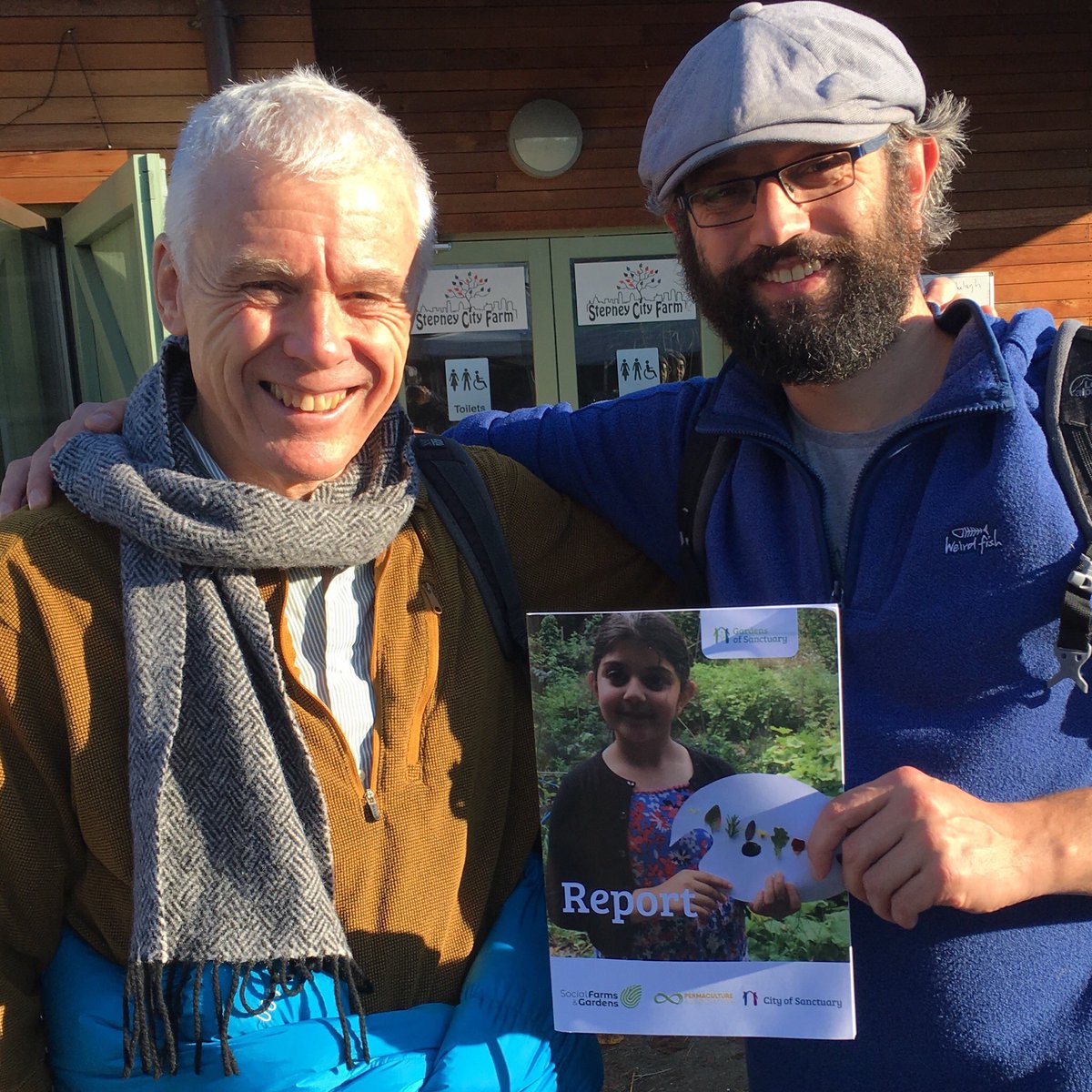 Social Farms & Gardens (SF&G), City of Sanctuary and the Permaculture Association came together on November 17 at Stepney City Farm to launch a new collection of resources aimed at helping the UK's community growing spaces welcome sanctuary seekers.

The resource pack, report and series of case studies are designed to support the creation of a network of green spaces with a culture of welcome, in which sanctuary seekers (which includes refugees and asylum seekers) feel safe and appreciated as valued contributors and co-creators of projects.

People who have fled violence and persecution and sought sanctuary are some of the most marginalised in the UK. Studies show they are five times more likely to experience poor mental health, and ten times more likely to suffer with post traumatic stress disorder (PTSD). However, compared to the general population they are significantly less likely to receive support for these conditions.

The experience of being an asylum seeker in the UK can also be highly stressful and isolating, with periods of destitution not uncommon while people wait, sometimes for several years, for the outcome of their claim.

Ben Margolis, from City of Sanctuary, said "People seeking sanctuary in the UK have often experienced huge amounts of trauma and there are significant barriers to them becoming actively involved in their communities. Community gardens have the potential to offer vital opportunities for volunteering, learning and sharing skills and enabling people to meet and connect with others in their local area."

There are now over 1,000 community growing spaces in the UK, ranging from small allotment and permaculture plots to large care farms and city farms, all of which create opportunities for people to get outdoors, get active, and use land-based activities to transform and connect their communities.

A growing number of scientific studies show that the outcomes of community growing include improved mental health, physical health and community integration for those involved. There are already examples of this happening to great effect, and now the Gardens of Sanctuary partnership wants more sanctuary seekers to feel able to get involved in community growing where they live.

"This is going to be a hugely useful resource for our members," said Permaculture Association CEO Andy Goldring. "Projects all across the UK engage their communities in really creative ways, but often struggle to include everyone. This resource pack provides detailed advice and successful case studies that will give them the confidence they need to support refugees and asylum seekers in their activities."

Research carried out by Social Farms & Gardens showed that the vast majority members cared deeply about the refugee crisis and wanted to welcome more sanctuary seekers to their gardens and projects, but didn't necessarily know the best way to reach out to them.

"The Gardens of Sanctuary resources will help groups embed the principles of sanctuary into their space," explained Chris Blyth, director of Social Farms & Gardens. "We want to ensure people of all ages, abilities, faiths and backgrounds can come together in our cities, towns and villages to achieve great things, and this is a great step towards that aim."

The partnership is now seeking funding to deliver training to support community growing spaces to develop programmes to engage sanctuary seekers.